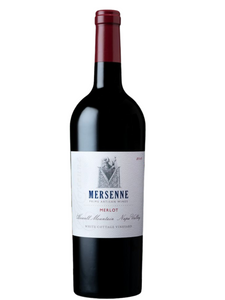 100% Merlot 
Tasting notes: This Merlot is rich, vibrant, and flavorful with loads of depth and complexity. There are flavors of black cherry, cocoa, plum, and raspberries complimented by a lush and velvety tannin structure. Aromas of warm fruit, vanilla, cocoa, and a hints of graphite. Definitely not a boring wine!  
The White Cottage vineyard is located at an elevation of 1500 feet on the western slopes of the iconic Howell Mountain appellation in the Napa Valley.  
All great wines start with the careful management of the vineyard. Winemaking begins long before the fruit is harvested. The process of guiding the vine to produce perfectly ripe fruit takes skill and dedication. We work closely with our growers and help guide each step throughout the year. We have been building relationships with experienced growers for over 20 years. Our focus is producing the finest grapes so that we can turn them into amazing wines.