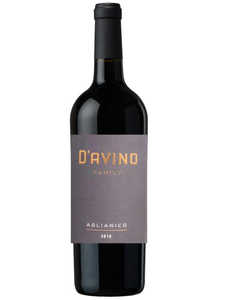 Why We Love This Wine:
Some people live off the land. Some have devoted their lives to studying it. Paul Skinner does both. With a PhD in viticulture and soil science, Paul has a deep understanding of how soil and climate impact grape growing. After two decades consulting on all aspects of growing super premium quality wine grapes, Paul began producing his own wine in 2003. His "Sequum" wines, named for a science term describing the sequence of layers in a soil, combine his scientific knowledge with artisanal sensitivity and an unparalleled vision.
At his Kidd Ranch Vineyard, Paul works in a tradition common to turn-of-the-19th-century Europe, when vignerons lived in their vineyards and knew them well. He sees his vines every morning and evening and continually assesses their viticultural characteristics such as the light infiltration into the fruit zone, vine nutrient and water status, crop load and ripening rate. This hands-on approach is augmented with Paul's scientific expertise. Dedicated vineyard workers carry out Paul's experiments on pruning, leafing, and crop thinning while Paul monitors continuous readings from soil moisture and weather sensors for controlling disease and water stress.
Sommelier Tasting Notes:
This fruity but tight and well-focused wine blends bright red and black cherries, tart blueberries and subtle smoke and black-pepper nuances. Tannins are moderate and the mouthfeel is on the lean, appetizing side.
Producer: Sequum Wines
Region: Suisun Valley, California
Grape Varietals: Aglianico