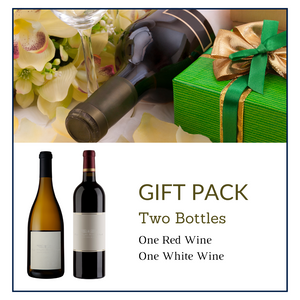 Here are two bottles of wine offering the perfect pairing and gift for the discerning wine drinker.  Enjoy ONE White Wine and TWO Red Wines.
 - 2018 BACA Wines Somersault Zinfandel, Pacini Vineyard Mendocino County California
-  2021 PATENT Wines Sauvignon Blanc, Yountville Napa Valley
The wine gift set includes custom note card with gift message and in custom box. Each box includes a note on each wine sharing what makes this bottle special and why you've selected this special wine.
*Wines can be customized for all customers. 
** Volume discounts cannot be combined with other discounts or promotions.