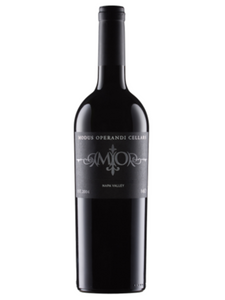 (75% Syrah, 25% Malbec)
This Syrah blend is located in the heart of Carneros at Hyde Vineyards, and sits in the coolest region of Napa Valley influenced by the Petaluma Gap. Morning fog and cool breezes in the afternoons allow for warm days and cool nights resulting in a long growing season. Through years of extensive research and experimentation, Larry Hyde has planted a unique variety of clones while carefully orienting the row directions to suit the rolling hills. His tireless work has resulted in a tapestry of vineyard blocks with over ten different varietals planted covering the unique terroir of Hyde Vineyards.
Winemaker Jason Moore has become a close friend over the years and his wines continue to impress our team. Since the beginning, in 2006, he's dedicated each vintage to learning, discovering and improving his craft. The juice continues to get better and better each year and these wines have a great home in our clubs!