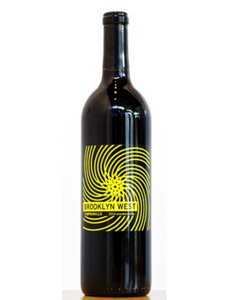 Why We Love This Wine:
Brooklyn West specializes in handcrafted, small lot winemaking. With production based in Sonoma's  Alexander Valley, they source grapes from some of the best vineyards in Northern California. Winemakers Stew Epstein and Jeffrey Fiegel chose to follow a winemaking philosophy of minimalist intervention, relying upon what is naturally available on the grapes and from nature to inform the journey of their wines.
As one of the first American wineries to specialize in Tempranillo, they learned to combine Old World artisanal winemaking techniques with New World fruit-forwardness, crafting wines that are intense and deeply concentrated, yet elegant at the same time. They went on to perfect that signature winemaking approach with all of our wines – from our Sauvignon Blancs to our old vine Zinfandels.
Sommelier Tasting Notes:
Tempranillo is the signature wine of Brooklyn West. Vines planted in 1993. Aged in French oak barrels for 3 years, then bottle-aged an additional year before release. 
Full-bodied with bright red cherries, earthy and toffee notes. Superbly balanced. This is Spain's answer to Pinot - very versatile with food.